Mont Blanc Hélicoptères is not only flying over our mountains, but also many lives saved thanks to our HEMS teams.
Founded in 2002, MBH HEMS is a subsidiary of Mont Blanc Hélicoptères – HBG France.
Most of our bases are open 365 days a year, to respond to emergency requests.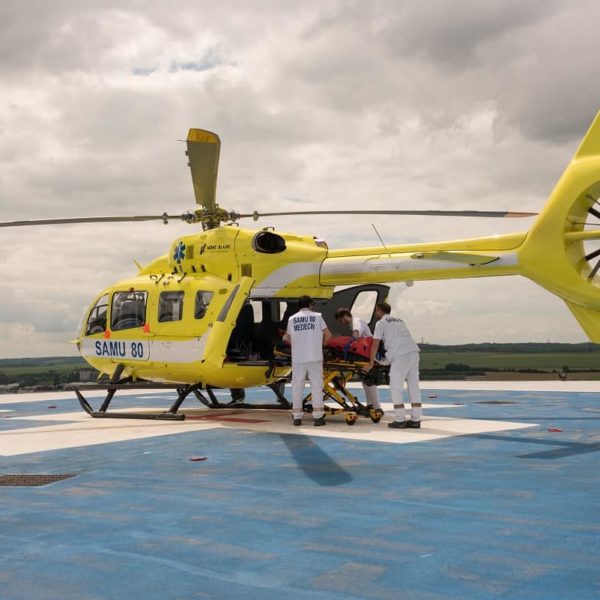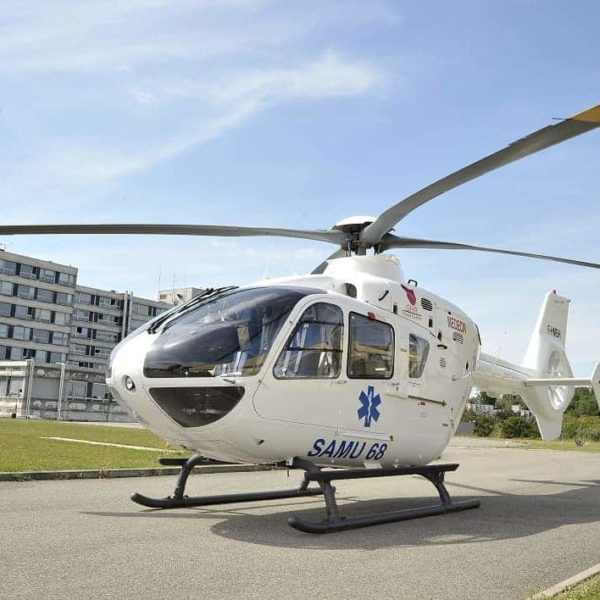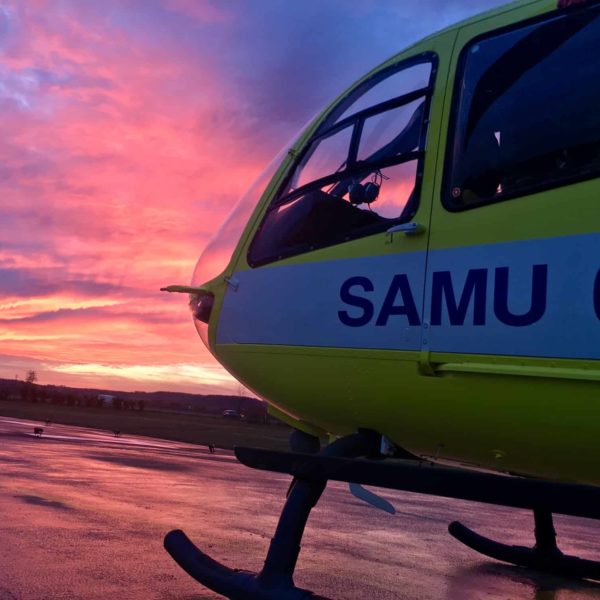 Key numbers for MBH HEMS…
Our 7 HEMS bases in 2019 :
Créteil Hospital
Ile-de-France
Mulhouse Hospital
Haut-Rhin
Nancy Hospital
Meurthe et Moselle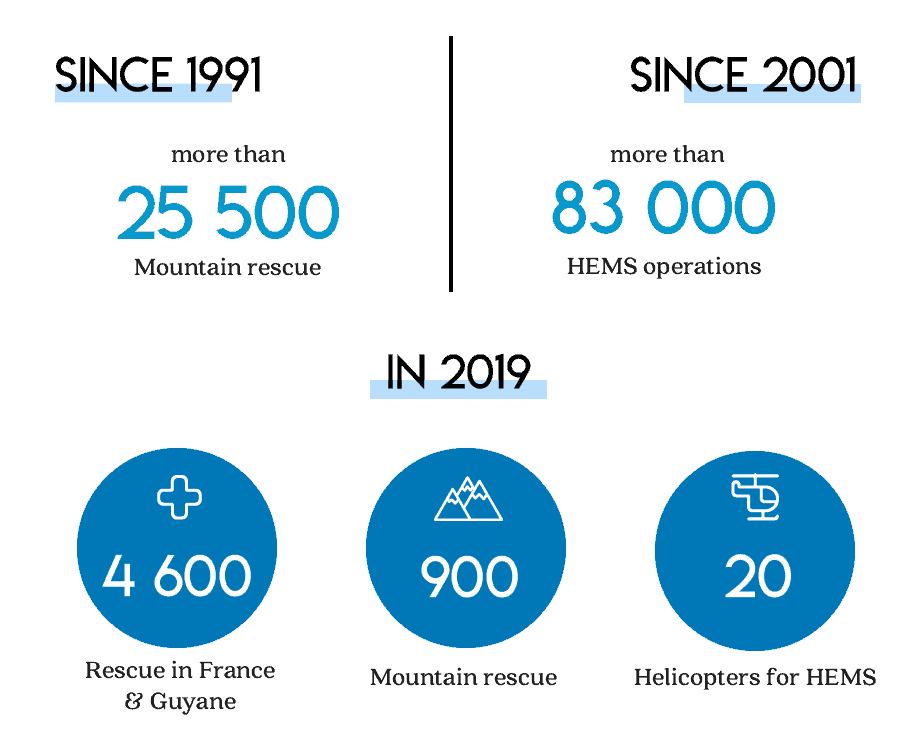 We lately won the tender of the HEMS in Bourgogne (France), which represents the opening of 5 new bases :
Nevers – Besançon – Chalon sur Saône – Dijon – Auxerre
The most important interventions of the year
Amiens HEMS carried out 1188 missions this year, including 659 inter-hospital transfers and 329 primary flights (taking care of the victims on site).
Of these primary missions, 56 were carried out at night, in direct coordination with firefighters for security and marking of the reception area.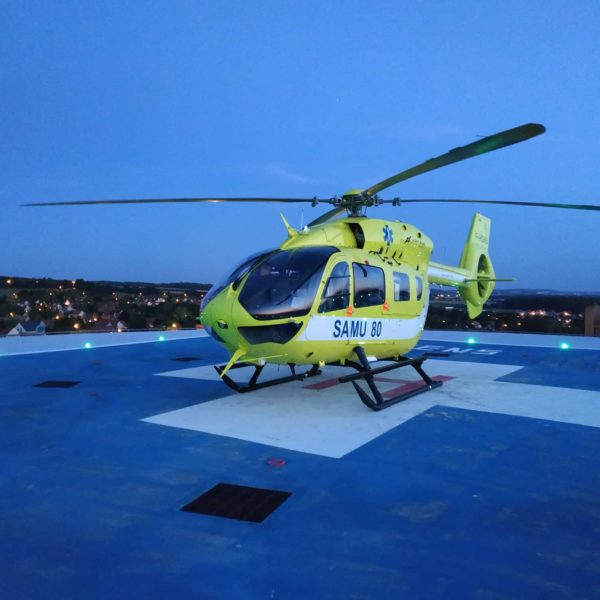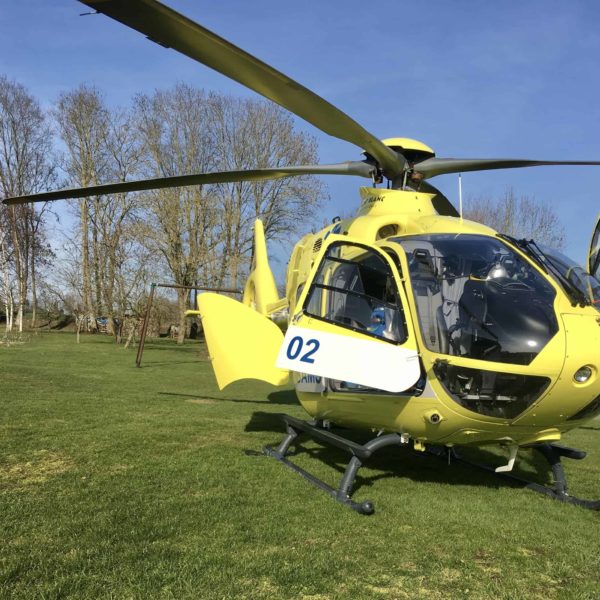 Laon HEMS provides emergency flights to the hospital. In 2019, our teams carried out nearly 497 missions, including 149 primary flights with victims on site.
A total of 507 flight hours were flown this year in emergency situations.
Our base in Laon is operational 7 days/ 7, from 8 am to 8 pm. It is open 365 days a year.
Testimonial of William, one of our HEMS pilot based in Amiens (France)
What is your professionnal background ?
"My background is common to the majority of pilots who are working in HEMS in France.
I had my first career as a military pilot in the army's air force. During these years, I was on several bases and made several operational trips abroad. I've flown on different types of aircraft, single-engine and twin-engine.
After 28 years of service in the military, I joined MBH in 2012 as a HEMS pilot."
Why did you choose to work on a HEMS base especially?
"The choice to serve on a HEMS base has been the logical next step for me for many years. I wanted to continue to live my passion for aeronautics and helicopters. 
But I also wanted to help the victims thanks to my technical know-how acquired throughout my military career, which fortunately had been rich in operational experiences. It was a way for me to return the favor!
I also like to have some autonomy and work in a small cell. Being assigned on a HEMS base perfectly fulfills this need and desire.
In the end, working on a HEMS base today remains for me a way to continue to serve my compatriots."
What do you prefer in your job ?
"There is no routine, and that's what i like. It is also our responsibility when we have to make a decision quickly that may have an impact on the accomplishment of the mission. Therefore, it may have an impact on the time it takes to care of the victim. I like the autonomy and initiative that a HEMS manager can have in our company.
Teamwork and night missions are also part of what I prefer in my job. Finally, the satisfaction of contributing, even modestly, to positive collective action that makes sense."